LIKE YOUR TYPE

Campaign for more self-confidence for girls in social media.
"DON'T COMPARE YOURSELF TO THE PERFECT TYPE OF WOMAN THAT ONLY EXISTS ON SOCIAL MEDIA. JUST LIKE YOUR TYPE."
Beautiful makeup, hot body shape, no mistakes, perfect lifestyle, skinny… young women need this qualities to get likes and recognition on social media. The campaign is addressed to girls between the age of 12 to 16 who try to follow this unachievable ideal.
An interactive website, a short film and online & offline events inform about the the topic, stimulate the self-reflection and motivate the girl to participate in the project.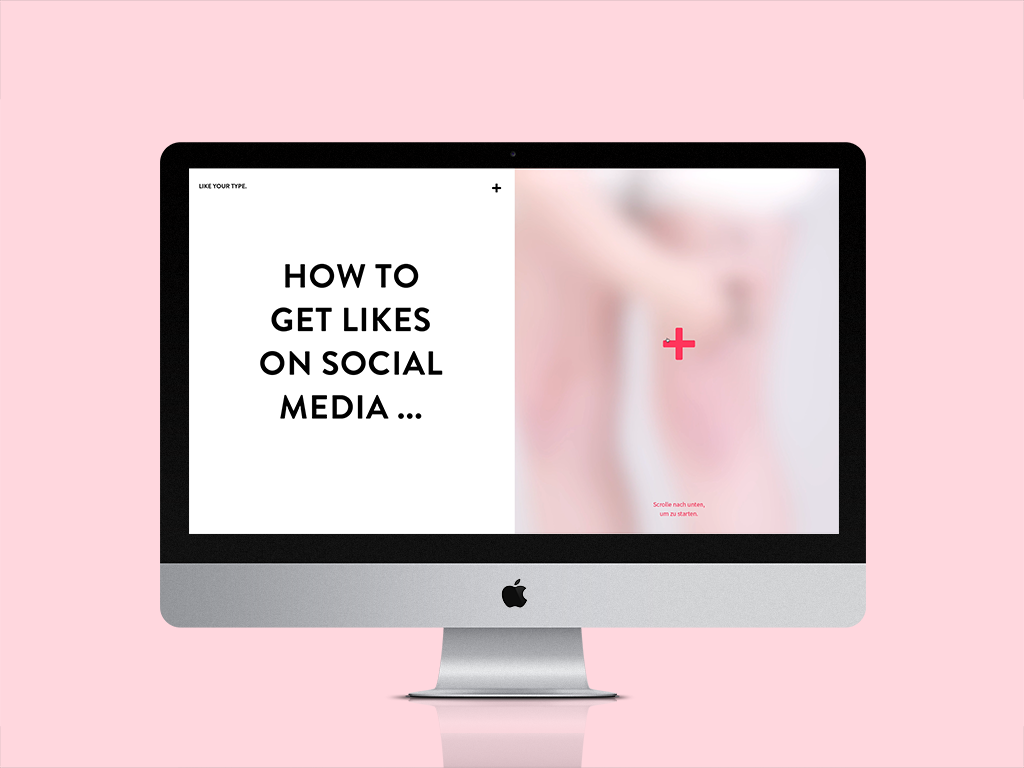 The website for the "Like Your Type" campaign offers girls the opportunity to uncover the illusion of social networks such as Instagram. It focuses on ideals like "perfect make-up", "exciting life" and "skinny body". The girls discover step by step what it means to be a blogger, what is possible with photoshop or how the everyday life of a model looks like. In addition, a personalized profile picture can be created on the website and shared in social networks. This helps to spread the campaign.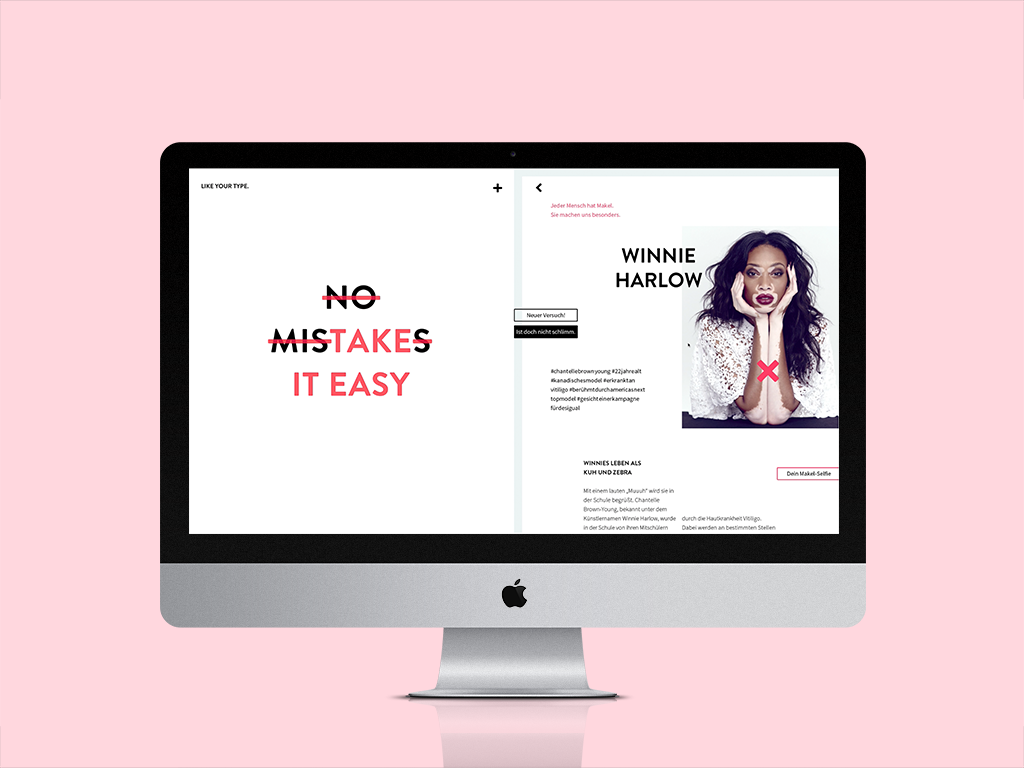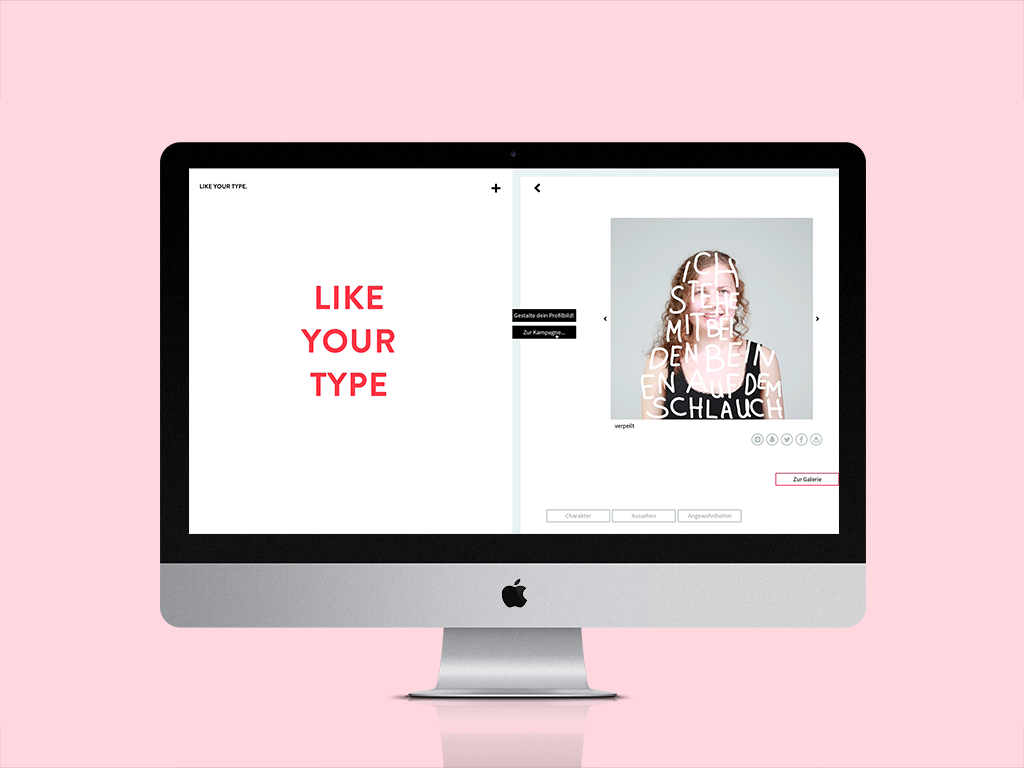 In order to reach the young people on all channels, the website is responsive and works on the computer, as well as on  smartphone and tablet.
Stickers which are placed in relevant places, such as changing rooms or mirrors in public toilets, also attract attention to the campaign in the offline area.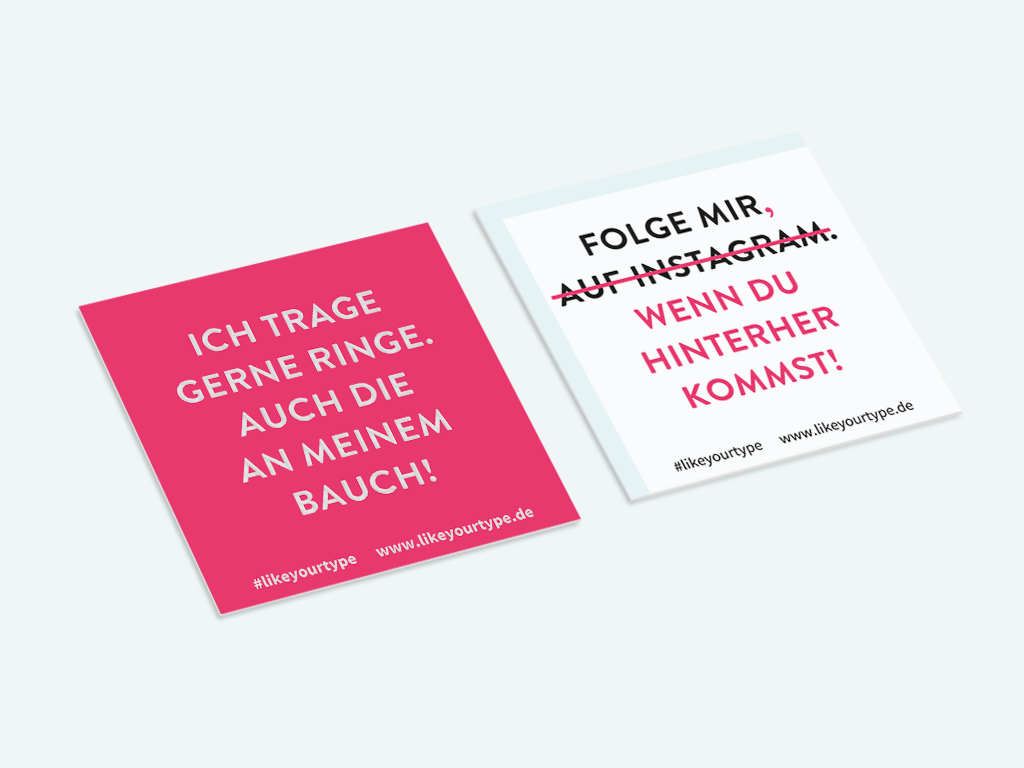 Verena Straub & Aileen Rechsteiner
Hochschule für Gestaltung